CHAKRA HARMONY
AURA ESSENCE SPRAYS
HARMONY CHAKRA ESSENCES


Sahasrara or crown chakra. Brings spiritual dedication. Used for past-life regression. Clears karmic debris. Gives psychic protection. Releases addictions and addictive personality traits.

Return


Brings inspiration and originality as it activates, cleanses and harmonises the Ajna or brow chakra. This enhances clairvoyance, intuition, psychic understanding and visionary abilities. Aids discernment and moves us beyond dualism.

Enhances communication skills by clearing, activating and balancing the Visuddha or throat chakra. Soothes, restrains, inhibits and calms inflamed conditions. Aids the search for truth and knowledge. Combats the fear of speaking he truth. Quietens the mind bringing detachment.

5. GREEN HEART CHAKRA - Anahata Equalizes, calms and relaxes by balancing and cleansing the Anahata or heart chakra. Soothes emotional turmoil and reduces mental confusion. Keeps mental and physical energy dynamically balanced. Attunement to nature and the devic kingdoms.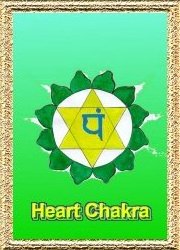 Green Heart 50ml + post = £11.11
Return

-->
Pink Heart
50ml + Post = £11.11


7. SOLAR PLEXUS CHAKRA - Manipuraka

Fortifies, brighten, tones, stimulates and reinforces the resonance of the Manipuraka or solar plexus chakra. Learning enhancement. Aids concentration. Heightens intellect and wisdom. Increases mental agility. Brings stable upliftment, freedom, laughter and joy.

8. SACRAL CHAKRA - Svadhisthana

Cleanses and vitalises the Svadhisthana or sacral chakra. Enhances originality, optimism and positive view of life. Ameliorates grief and trauma. Helps ease fears and phobias. Motivating, balances body energy levels. Increases vitality by building up energy step by step.


Are they safe:
Our Angel essences are entirely safe to use at any stage of life and
alongside any conventional allopathic medicine but they are not in any way a substitute and no success
or cure can be guaranteed. Our Angel essences work at an emotional energetic level based on
the bodies subtle-energies, emotions and health. If you have a serious medical
complaint - either acute or chronic - we are required to inform you should always seek medical advise,
and under no circumstances cease any prescribed therapy without advice from your general
practitioner.


©Copyright 2009 Hazel Raven Limited All rights reserved